Isuzu D-Max
The motor practically eternal , good running characteristics, practical fpr work.
read all Isuzu D-Max reviews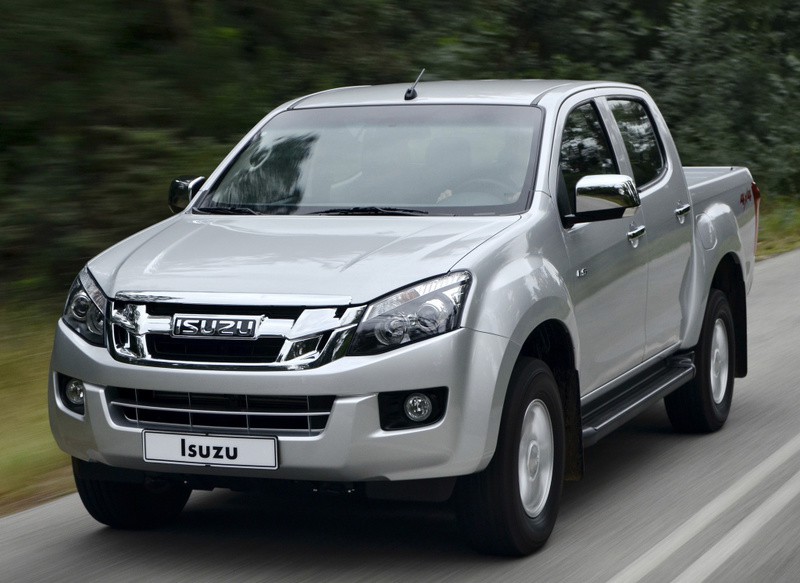 All Isuzu D-Max photos
Compare Isuzu D-Max to other cars
This generation of Isuzu D-Max is being produced from January, 2012. We can provide information about 2 modifications of this generation. The car is available only with all four wheel (4x4) drive.
This Isuzu is available with one diesel engine with displacement 2.5 litres and power of 163 HP.
The car is available with both manual (1 version), as well as automatic (1 version) gearbox.
Isuzu D-Max average fuel consumption in combined cycle is from 7.3 to 8.4 litres per 100km. The most economical Isuzu D-Max version is Isuzu D-Max 2.5 D, consuming 7.3 litres of diesel per 100km.
Lenght of Isuzu D-Max is 530 cm, it is large car. For comparison - Isuzu D-Max is about 21 cm longer than Audi Q7. Isuzu D-Max gross weight is 3000 kg, this car is about 12 percent heavier than the average for this age and class of vehicles.
Below you will find more detailed information about Isuzu D-Max prices and costs.
Isuzu D-Max modifications
Modification
Engine
Power
Fuel cons.
Gearbox
Isuzu D-Max 2.5 D

Jan 2012 —

2.5 Diesel
163 HP
7.3 l/100km
Manual (6 gears)
Isuzu D-Max 2.5 D

Jan 2012 —

2.5 Diesel
163 HP
8.4 l/100km
Automatic (5 gears)
Isuzu D-Max total costs of ownership
To calculate the Isuzu D-Max total running costs, including the purchase, insurance, maintenance costs as well as taxes and other costs, click year of production
2012 2013 2014 2015 2016 2017 2018 2019 2020
The VIN (Vehicle Identification Number) is a combination of seventeen letters and numbers that identifies a particular vehicle. The VIN number can be found on the car registration certificate as well as on the car body.
Isuzu D-Max photo images
Isuzu D-Max reviews
At the moment we dont have reviews about Isuzu D-Max manufactured from 2012.
Find below reviews about other generations of Isuzu D-Max.
Isuzu D-Max 2006.year Diesel 3.0 litres, Automatic gearbox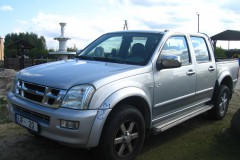 Purchase year:
2006 (age of car 0 years)
Owned for:
300`000 kilometers (11 years)
Average fuel consumption:
10.0 litres per 100km (60% urban driving)
Total cost of repairs:
77.7 $ (~ 7 $ per year)
Total car rating:
10/10
Would recomend this car to the friend
Review - positive and negative sides

The motor practically eternal , good running characteristics, practical fpr work.

A little rust
male, age 50