Jaguar XK 2009 X150
This generation of Jaguar XK X150 has been produced from January, 2009 to January, 2011. We can provide information about 2 modifications of this generation. The car has been produced only with classical rear wheel drive.
This Jaguar is available with two petrol engines with displacement 5.0 litres and power of from 385 to 510 horsepower. All engines feature a timing chain-driven camshaft, which is considered a more reliable and less maintenance-intensive solution (What is an engine chain and belt?).
The car is available with only with automatic gearbox.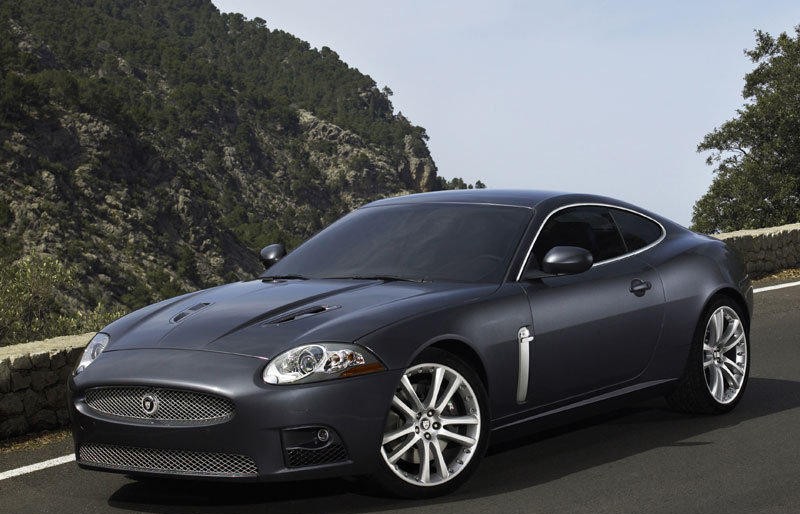 All Jaguar XK 2009 X150 photos
Compare Jaguar XK to other cars
Jaguar XK 2009 X150 average fuel consumption in combined cycle is from 11.2 to 12.3 litres per 100km. The most fuel efficient Jaguar XK 2009 X150 version is Jaguar XK 5.0, consuming 11.2 litres of petrol per 100km.
According to user reviews, Jaguar XK real-world fuel consumption is on average about approximately for 22 percents higher as the manufacturer's claimed fuel economy. For a more detailed actual fuel economy of each model, select a specific Jaguar XK modification.
Jaguar XK 2009 X150 CO2 emissions are from 264 to 292 grams per kilometer. Jaguar XK version with the lowest CO2 emissions is Jaguar XK 5.0, which produces 264 grams of CO2 per one kilometer.
The best acceleration from 0 to 100 km/h - 4.8 seconds has Jaguar XKR 5.0 version, Jaguar XK 5.0 is slower and reaching this speed only in 5.5 seconds. The maximum top speed is 250 km/h for the 5.0 petrol 8-cylinder 385 hp version (Jaguar XK 5.0) and the 5.0 petrol 8-cylinder 510 hp version (Jaguar XKR 5.0).
Lenght of Jaguar XK is 479 cm, it is decent size car. For comparison - Jaguar XK is about 1 cm longer than Mazda 6 sedan, but 5 cm shorter than BMW 5 series sedan. Jaguar XK gross weight is from 2075 to 2145 kg (depending on modification), which is approximately the same as the average for cars of this age and class. Jaguar XK trunk space is 300 litres.
According to user reviews, average Jaguar XK repair costs are 700 € per year. Below you will find more detailed information about Jaguar XK prices and costs.
Jaguar XK modifications
Modification
Engine
Power
Consumption
Jaguar XK 2009 5.0

Most fuel efficient version

5.0 Petrol
385 HP
11.2 l/100km
Jaguar XK 2009 R 5.0

Most dynamic version - 100 km/h in 4.8 seconds

5.0 Petrol
510 HP
12.3 l/100km
Jaguar XK total costs of ownership
How much really costs to own Jaguar XK?
Jaguar XK 2009 total costs of ownership calculator
Calculate total cost of ownership of the Jaguar XK, including purchase, insurance, maintenance, taxes and other costs based on how you use your vehicle.

Jaguar XK 2009 X150 photo images
Similar cars to Jaguar XK 2009
Cars similar and most compared to Jaguar XK 2009. Click on the image to view the car's specifications or on the "Compare..." link to compare cars.
Jaguar XK reviews
Jaguar XK 2009 Diesel 2.6 litres, Automatic gearbox
Purchase year:
2012 (age of car 3 years)
Owned for:
500`000 kilometers (5 years)
Average fuel consumption:
10.0 litres per 100km (60% urban driving)
Total cost of repairs:
3500 € (~ 700 € per year)
Total car rating:
5/10
Would recomend this car to the friend
male, age 33