Hyundai Eon 2011
This generation of
Hyundai Eon
has been produced from January, 2011 to December, 2019. We can provide information about 1 modification of this generation. The car has been produced only with front wheel drive.
This Hyundai is available with one petrol engine with displacement 0.8 litres and power of 56 HP.
The car is available with only with manual gearbox.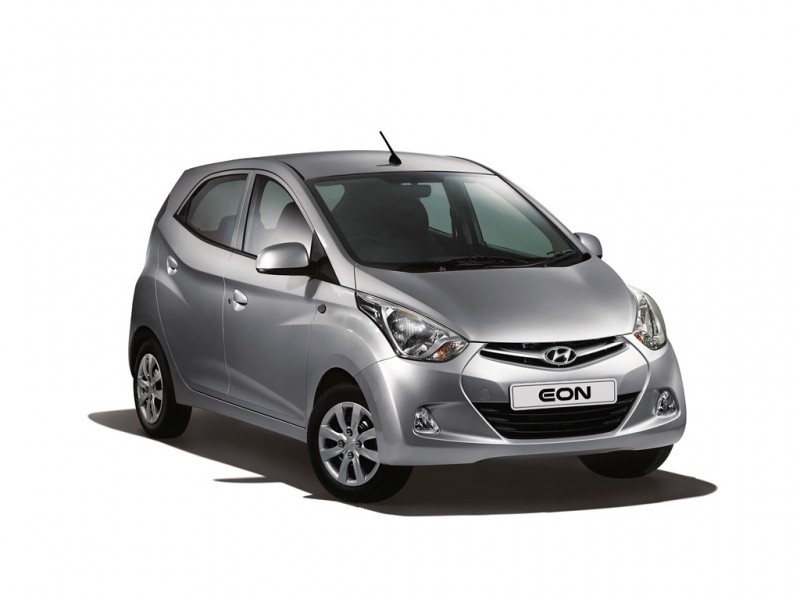 All Hyundai Eon 2011 photos
Compare Hyundai Eon to other cars
Hyundai Eon 2011 average fuel consumption in combined cycle is approximately 4.8 litres per 100km.
Lenght of Hyundai Eon is 350 cm, it is very small car. Hyundai Eon gross weight is 1190 kg, which is about 6 percent lighter than the average for this age and class. Hyundai Eon trunk space is 215 litres.
Below you will find more detailed information about Hyundai Eon prices and costs.
Hyundai Eon modifications
Hyundai Eon total costs of ownership
How much really costs to own Hyundai Eon? To calculate the Hyundai Eon total running costs, including the purchase, insurance, maintenance costs as well as taxes and other costs, click year of production
2011 2012 2013 2014 2015 2016 2017 2018 2019
Hyundai Eon 2011 photo images
Similar cars to Hyundai Eon 2011
Cars similar and most compared to Hyundai Eon 2011. Click on the image to view the car's specifications or on the "Compare..." link to compare cars.