Dodge Stealth Coupe 1990
This generation of Dodge Stealth has been produced from January, 1990 to December, 1996. We can provide information about 5 modifications of this generation. The car has been produced with front wheel drive (4 versions) and all four wheel (4x4) drive (1 version).
This Dodge is available with three petrol engines with displacement 3.0 litres and power of from 166 to 320 horsepower.
The car is available with both manual (3 versions), as well as automatic (2 versions) gearbox.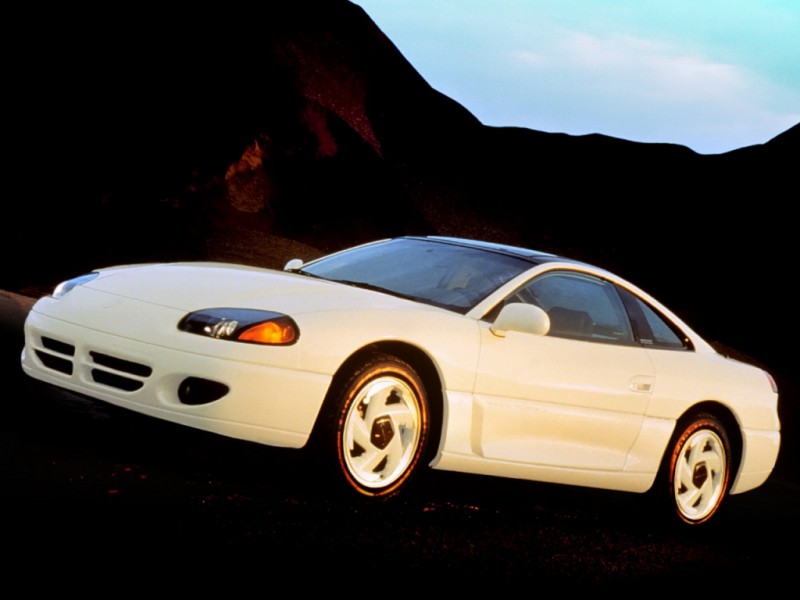 All Dodge Stealth coupe photos
Compare Dodge Stealth to other cars
Dodge Stealth coupe average fuel consumption in combined cycle is from 11.2 to 12.6 litres per 100km. The most economical Dodge Stealth version is Dodge Stealth 3.0, consuming 11.2 litres of petrol per 100km.
Lenght of Dodge Stealth is 456 cm, it is decent size car. For comparison - Dodge Stealth is about 8 cm longer than Audi A4 sedan, but 11 cm shorter than Ford Scorpio hatchback.
Below you will find more detailed information about Dodge Stealth prices and costs.
Dodge Stealth modifications
Modification
Engine
Power
Fuel cons.
Gearbox
Drive type
Dodge Stealth 3.0

Jan 1990 — Jan 1996

3.0 Petrol
166 HP
11.2 l/100km
Manual (5 gears)
Front wheel drive (FWD)
Dodge Stealth 3.0

Jan 1990 — Jan 1996

3.0 Petrol
166 HP
11.2 l/100km
Automatic (4 gears)
Front wheel drive (FWD)
Dodge Stealth 3.0 V6 24V

Jan 1990 — Dec 1996

3.0 Petrol
226 HP
12.6 l/100km
Manual (5 gears)
Front wheel drive (FWD)
Dodge Stealth 3.0 V6 24V

Jan 1990 — Dec 1996

3.0 Petrol
226 HP
12.6 l/100km
Automatic (4 gears)
Front wheel drive (FWD)
Dodge Stealth 3.0 R/T

Jan 1992 — Dec 1996

3.0 Petrol
320 HP
11.6 l/100km
Manual (6 gears)
All wheel drive (AWD, 4x4)
Dodge Stealth total costs of ownership
How much really costs to own Dodge Stealth? To calculate the Dodge Stealth total running costs, including the purchase, insurance, maintenance costs as well as taxes and other costs, click year of production
1990 1991 1992 1993 1994 1995 1996
Dodge Stealth coupe photo images