Ford Probe Coupe 1989
This generation of Ford Probe has been produced from January, 1989 to January, 1992. We can provide information about 3 modifications of this generation. The car has been produced only with front wheel drive.
This Ford is available with three petrol engines with displacement from 2.2 to 3.0 litres and power of from 110 to 145 horsepower.
The car is available with only with manual gearbox.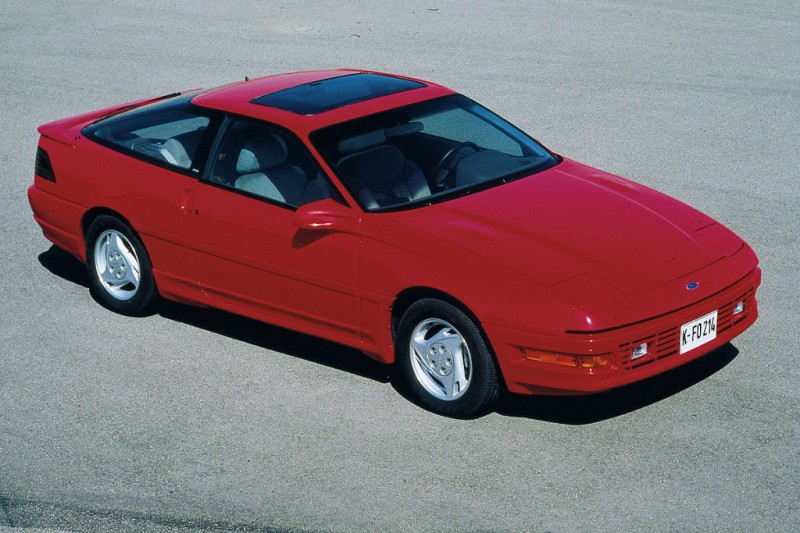 All Ford Probe coupe photos
Compare Ford Probe to other cars
Lenght of Ford Probe is 450 cm, it is decent size car. For comparison - Ford Probe is about 2 cm longer than Audi A4 sedan, but 8 cm shorter than Mazda 626 hatchback.
Below you will find more detailed information about Ford Probe prices and costs.
Ford Probe modifications
Ford Probe total costs of ownership
How much really costs to own Ford Probe? To calculate the Ford Probe total running costs, including the purchase, insurance, maintenance costs as well as taxes and other costs, click year of production
Ford Probe 1989 Ford Probe 1990 Ford Probe 1991 Ford Probe 1992
Ford Probe coupe photo images
Ford Probe reviews
At the moment we dont have reviews about Ford Probe manufactured from 1989 to 1992.
Find below reviews about other generations of Ford Probe.