Kia Ceed 2018 Hatchback
This generation of
Kia Ceed
is being produced from January, 2018. We can provide information about 8 modifications of this generation. The car is available only with front wheel drive.
This Kia is available with three petrol engines with displacement from 1.0 to 1.4 litres and power of from 100 to 140 horsepower un two diesel engines with displacement 1.6 litres and power of from 115 to 136 horsepower.
The car is available with both manual (5 versions), as well as automatic (3 versions) gearbox.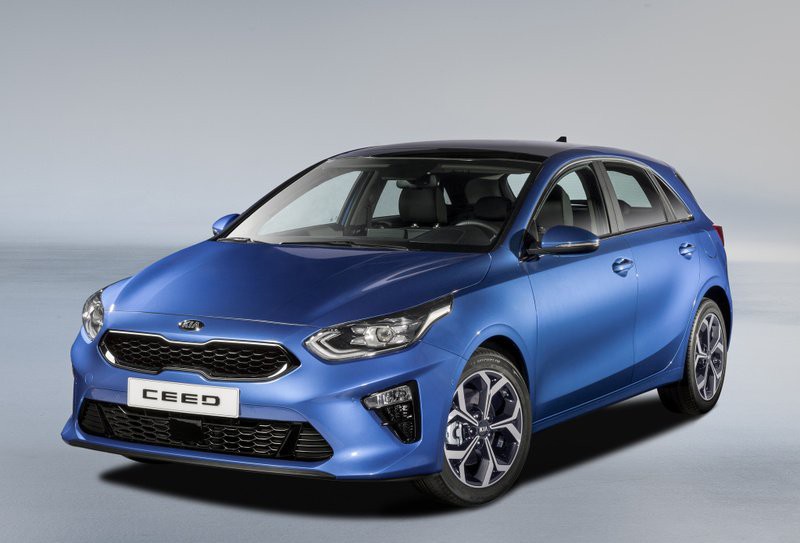 All Kia Ceed 2018 hatchback photos
Compare Kia Ceed to other cars
Lenght of Kia Ceed is 431 cm, it is medium size car. For comparison - Kia Ceed is about 6 cm longer than Volkswagen Golf hatchback, but 5 cm shorter than Ford Focus hatchback. Kia Ceed trunk space is 395 litres.
This Kia is in average price group - it can be purchased (in Latvia) for around 19 000 €. Below you will find more detailed information about Kia Ceed prices and costs.
Kia Ceed modifications
Kia Ceed prices
Kia Ceed 2018 hatchback price in Latvia is from 14000 € to 26500 €.
Comparing to analogical vehicles Kia Ceed price is average (compare hatchbacks 2018 - 2023 prices).
Kia Ceed total costs of ownership
How much really costs to own Kia Ceed? To calculate the Kia Ceed total running costs, including the purchase, insurance, maintenance costs as well as taxes and other costs, click year of production
2018 2019 2020 2021 2022
Kia Ceed 2018 hatchback features (options)
Percentage of Kia Ceed with corresponding feature (option)
Tire pressure control
83% Rain sensor
74% Climate control
70% Metallic paint
70% Conditioning
57% Distance control
26%
Kia Ceed 2018 hatchback photo images
Similar cars to Kia Ceed 2018
Cars similar and most compared to Kia Ceed 2018. Click on the image to view the car's specifications or on the "Compare..." link to compare cars.
Kia Ceed reviews
Total 13 Kia Ceed owner reviews
Kia Ceed 2021 Estate car/wagon Petrol 1.5 litres, Automatic gearbox
Purchase year:
2021 (age of car 0 years)
Owned for:
17`000 kilometers (1 year)
Average fuel consumption:
7.5 litres per 100km (90% urban driving)
Total car rating:
6/10
Would NOT recomend this car to the friend
Review - positive and negative sides
Pros: A spacious and comfortable car
Cons: Something happened to the 7DCT gearbox. When you start driving, something happens as if you were driving on a road where a grader has just left. When you are speeding at 40 and take your foot off the gas, there is a metallic sound in the gearbox. When I turn on the R and start to drive, there is a thump before I stop. I will take it to the dealer.
male, age 36