Mitsubishi L 200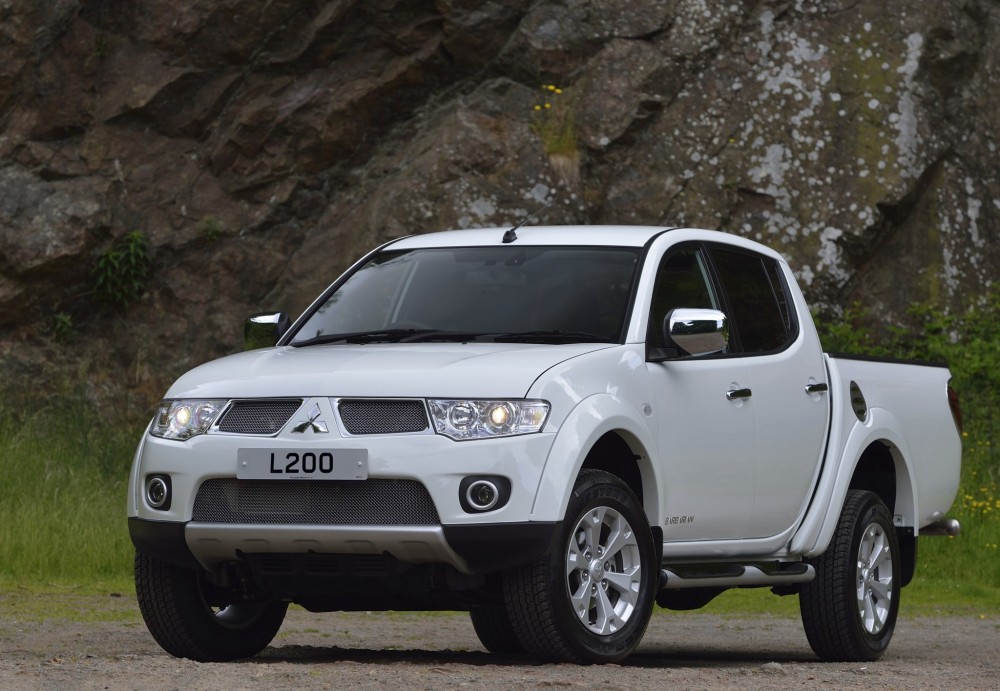 All Mitsubishi L 200 photos
Compare Mitsubishi L 200 to other cars
This generation of Mitsubishi L 200 has been produced from January, 2006 to January, 2012. We can provide information about 3 modifications of this generation. The car has been produced only with all four wheel (4x4) drive.
This Mitsubishi is available with two diesel engines with displacement 2.5 litres and power of from 136 to 168 horsepower.
The car is available with both manual (2 versions), as well as automatic (1 version) gearbox.
Mitsubishi L 200 average fuel consumption in combined cycle is approximately 9.5 litres per 100km.
The best acceleration from 0 to 100 km/h - 14.6 seconds has Mitsubishi L 200 2.5 TD 4WD version, conversely the tardiest one is Mitsubishi L 200 2.5 TD 4WD reaching this speed only in 14.6 seconds.
This Mitsubishi is relatively cheap - it can be purchased (in Latvia) for around 8000 $. Below you will find more detailed information about Mitsubishi L 200 prices and costs.
Mitsubishi L 200 modifications
Mitsubishi L 200 prices
Mitsubishi L 200 crossover price in Latvia is from 4700 $ to 11000 $.
Comparing to analogical vehicles Mitsubishi L 200 price is very low - Mitsubishi L 200 is approximately for 35 percents cheaper then average crossovers of this age (compare crossovers 2006 - 2012 prices). Despite of relatively low price Mitsubishi L 200 quality is above average (see below), so this Mitsubishi can be a good buy.
| Year | Lowest price ($) | Average price ($) | Highest price ($) | Availability |
| --- | --- | --- | --- | --- |
| 2011 | 9000 | 9500 | 11 000 | |
| 2010 | 9000 | 10 000 | 10 500 | |
| 2009 | 8500 | 9000 | 10 000 | |
| 2008 | 6000 | 7500 | 8500 | |
| 2007 | 6000 | 7500 | 9000 | |
| 2006 | 4700 | 6000 | 8000 | |
Mitsubishi L 200 total costs of ownership
To calculate the Mitsubishi L 200 total running costs, including the purchase, insurance, maintenance costs as well as taxes and other costs, click year of production
2006 2007 2008 2009 2010 2011 2012
Mitsubishi L 200 features (options)
Percentage of Mitsubishi L 200 with corresponding feature (option)
Adjustable steering wheel
75% Conditioning
72% Heated seats
61% Metallic paint
54% Climate control
37% Leather upholstery
23% Roof bars (railings)
19% Electrically adjustable seats
15% Cruise control
15% Rain sensor
14% Auxiliary heating
9% Rear parking sensors
6%
Mitsubishi L 200 photo images