Laguna coupé - good comfort, sufficient engine power, low fuel consumption. Visually beautiful model.
read all Renault Laguna reviews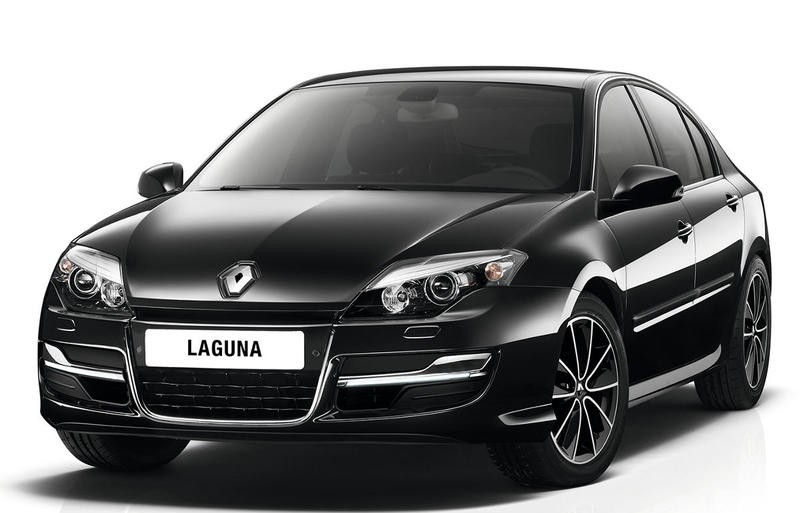 All Renault Laguna hatchback photos
Compare Renault Laguna to other cars
This generation of Renault Laguna is being produced from January, 2013. We can provide information about 4 modifications of this generation. The car is available only with front wheel drive.
This Renault is available with two diesel engines with displacement from 1.5 to 2.0 litres and power of from 110 to 175 horsepower.
The car is available with both manual (2 versions), as well as automatic (2 versions) gearbox.
Renault Laguna average fuel consumption in combined cycle, whereas for diesel engine - from 4.2 to 5.7 litres per 100km. While the most economical Renault Laguna diesel - Renault Laguna 1.5 dCi for 100 kilometers consumes 4.2 liters of diesel.
Renault Laguna CO2 emissions , whereas for diesel engine - from 109 to 150 grams per kilometer. In turn, from the Renault Laguna diesels least CO2 distributes Renault Laguna 1.5 dCi - 109 grams per km.
The best acceleration from 0 to 100 km/h - 9.5 seconds has Renault Laguna 2.0 dCi version, conversely the tardiest one is Renault Laguna 1.5 dCi reaching this speed only in 12.9 seconds.
Below you will find more detailed information about Renault Laguna prices and costs.
Renault Laguna modifications
Renault Laguna total costs of ownership
To calculate the Renault Laguna total running costs, including the purchase, insurance, maintenance costs as well as taxes and other costs, click year of production
2013 2014 2015 2016 2017 2018 2019
Renault Laguna quality
production year from 2013 to 2020
According to yearly reports of German vehicle inspection service (TÜV) Renault Laguna quality is little below average.
During regular inspections failures are found for approximately 8.6 percents of Renault Laguna.
Learn more about used car reliability: Most reliable 5-6 year old used cars,
Most reliable 5-6 year old used hatchbacks
Year of inspection
Age of car
Failures found %
/ average for same age cars
Place in rating
Renault Laguna produced in 2014
2016
2 years
8.6% / 7.80%
87. from 132

Renault Laguna produced in 2013
2016
3 years
8.6% / 7.80%
87. from 132

2015
2 years
8.6% / 8.40%
78. from 129
Renault Laguna hatchback features (options)
Percentage of Renault Laguna with corresponding feature (option)
Conditioning
67% Navigation
67% Adjustable steering wheel
67% Leather upholstery
67% Cruise control
67% Rain sensor
67% Rear parking sensors
67% Climate control
67% Metallic paint
67% Electrically adjustable steering wheel
33% Dimming mirrors
33% Tire pressure control
33%
Renault Laguna hatchback photo images
Renault Laguna reviews